Thinking of an engine upgrade?
Honda Marine's first V8 outboard engine, meet the BF350. The BF350 will redefine high-performance premium outboard marine engines, offering the most formidable power yet from a Honda outboard engine. Every aspect of the BF350 is meticulously engineered to provide an unforgettable boating experience.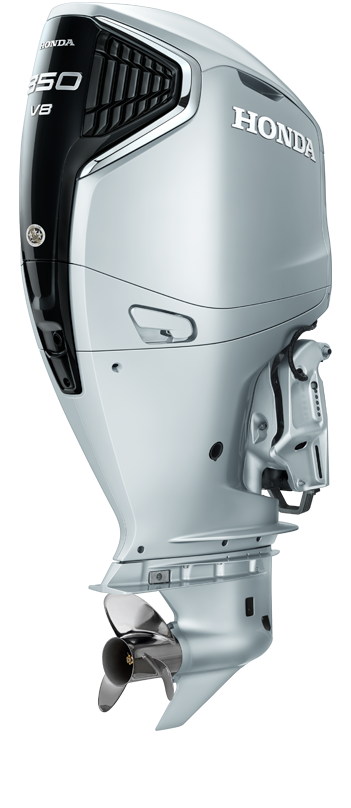 Now is the time to talk over all options with Wayne!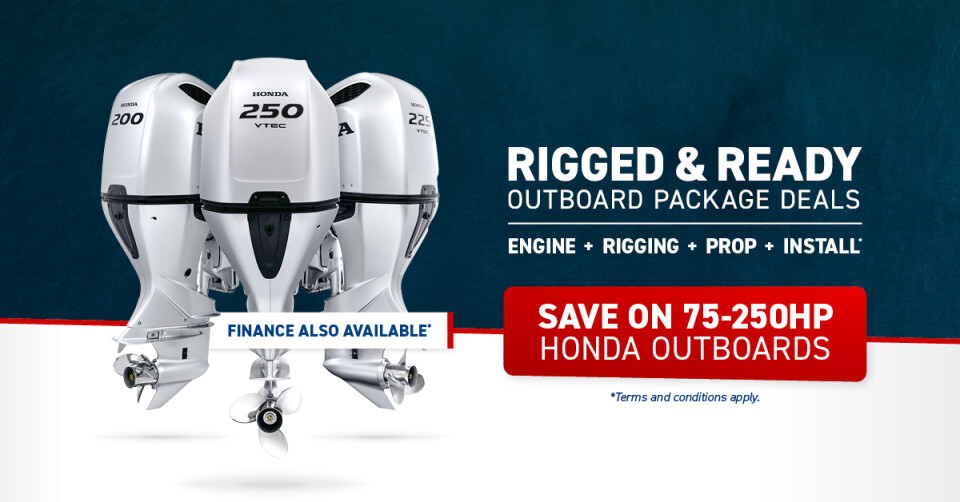 Get a new Honda outboard on your boat with these great Rigged & Ready deals. 
Get your new outboard, rigging kit, propeller and install for a simple, sizzling hot price.*
OR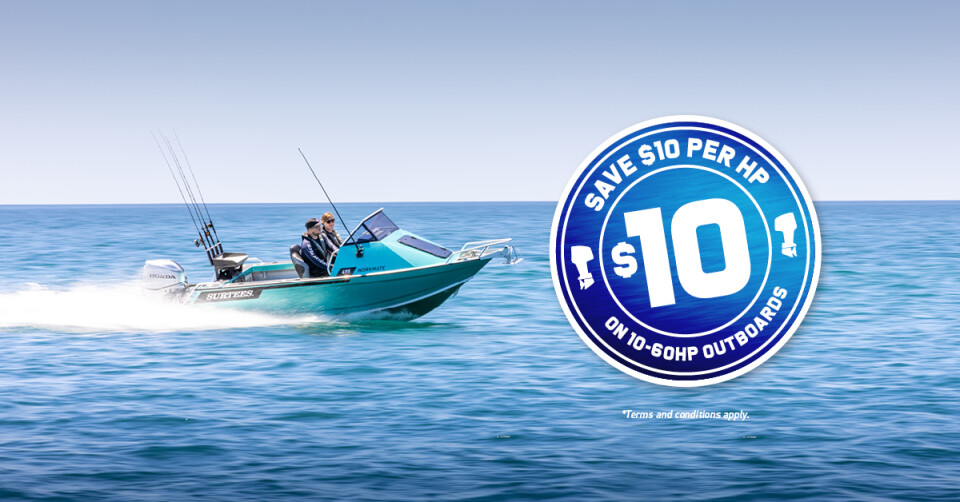 Save $10 per horsepower (HP) on Honda outboards between                    10 and 60hp.* 
* Term's & Conditions Apply 
Or checkout the
NEXT-GEN 115-150HP OUTBOARD RANGE
The All-new BF115, BF135 and BF150 have arrived, offering Drive By Wire for instant response and ultimate control at your fingertips, the new modern motion-form wedge design, redesigned components and cowling for easy, fast maintenance to save you time and money and like every Honda outboard it's backed by the unrivalled 7 Year Domestic Warranty.  Talk to Wayne about the range today. 
Open Hours
Monday - Friday
8am to 5:00pm
Saturday 8.30am to 12:30pm
Sunday Not open during winter